Having grown up in a yeshivish (Ultra Orthodox, non chassidic) community, and spent the last 5 years in predominantly centrist/Modern Orthodox (MO) circles, some thoughts on #myorthodoxlife:
I'll begin with a disclaimer- I have not watched, nor do I plan on ever watching, Netflix's "My UnOrthodox Life."  Based on quotes & clips I've seen, it seems to have a pretty loose relationship to fact, even by reality TV standards- but not having seen it myself that's all I can say. 
Since the show was released, however, I've been seeing a lot of Modern Orthodox women posting that their lives are nothing like popular depictions of Orthodoxy. This is true- while the MO world is (very) far from perfect (and if you know me you know I am the last person to give it a pass), in terms of gender/sexuality issues & cultural openness, it's light years away from yeshivish Orthodoxy. 
​​​​​​​
However, that doesn't erase the fact that Ultra Orthodox Jews make up the majority of the Orthodox population, and many Ultra Orthodox communities are not that far off from the popular media depictions.
​​​​​​​​​​​​​​
I'm also seeing posts by Ultra Orthodox (& adjacent) folks, which at least based on my experience, seem disingenuous.
E.G : "I'm an (ultra) Orthodox woman, and I'm a Dr./ Lawyer/ Merchant Marine." Spoken as a future neuroscientist who grew up in that world- this is not the norm! Out of my high school class of 100+ students, I was one of only two to attend a four year college. And it was not easy for me to get there, despite the fact that both of my parents are educators who prioritised my siblings & my education, indulged our interests, brought us to the library weekly, etc.
( As an aside, the above is particularly dishonest when the person posting didn't grow up Ultra Orthodox and thus wasn't subject to the educational limitations of the community.)
"I'm an (Ultra) Orthodox woman and I sing/ dance/ perform!" 
Yes, but while men can perform for audiences of any gender, women are allowed to perform for women only. This makes it effectively impossible to pursue opportunities outside the community, and seriously limits them even within it. 
​​​​​​​
"I'm well read/ in touch with pop culture/ a music fan!" 
So am I, because my parents raised me to value literacy, & despite the fact that movies & most music were off limits in my childhood. My parents' approach was certainly not the least restrictive in the community, but it was far from the most. The fact that they brought us on library runs every week or two was actually a big deal, because when I was about five years old, a prominent Rabbi, seen by many as the de facto leader of our particular yeshivish community, had issued a statement instructing families not to patronize the public library. A high school teacher of mine used "Not reading secular books" as an example of religious growth. TV and movies were & are  frowned upon, as was & is mainstream music. None of the families in my neighbourhood had a TV, and going to the movies was absolutely unheard of. Leaders in a significant swath of the community are still fighting a losing battle to keep their congregants from using the internet- as recently as two years ago, my siblings had to sign a pledge not to use any internet accessible devices on the first day of each school year. 
"I choose to dress this way, I don't find it restrictive at all!" 
I'm going to be honest here: I really try to respect that, if it is your personal choice. But I have such a hard time buying that dressing according to Ultra Orthodox standards of tznius (modesty)  is a personal choice, when living in that world you are consistently told you have to do so. (And let's be honest, center-right MO is not much better in this regard.) If you're lucky, you're told this in ways that are respectful, with a stress on personal dignity. If you're unlucky, you get messaging that is really gross and sexualising. (I personally heard both growing up.) Furthermore, while some women like dressing that way, those who don't must do so anyway or suffer serious censure. And while not all find it restrictive, wearing long sleeves & below knee skirts all the time really hampers freedom of movement- try riding a bike that way (let alone swimming, or relaxing at the beach). It's doable, but barely.
The yeshivish world has many wonderful traits, & many find in it a meaningful spiritual home. It also imposes some significant restrictions on its members, & can be deeply sexist & homophobic. (Again like the MO world, but to a much more extreme extent.) 
The LGBTQ+ issue deserves to be treated much more comprehensively than is possible within the scope of this essay. I would like to at least address it briefly, however. I spent the first twenty years of my life almost exclusively in yeshivish (and adjacent) communities, and I still have close connections there. Over the past few years, I have also spent more time in queer Orthodox spaces than most. In all these years, I have never met an out queer Ultra Orthodox Jew. They simply do not exist- queer people raised Ultra Orthodox have to choose between remaining closeted and leaving the community. In the MO world, things are markedly better- but only in a relative sense. At Yeshiva University- widely regarded as the flagship institution of Modern Orthodoxy- queer students and their allies continue to fight an uphill battle for basic concessions like an officially recognized LGBTQ+ campus club.
One last point on sexism: in the community where I grew up, women's opportunities were limited not only by the small range of educational environments considered acceptable (most acceptable: attending community college/ professional training while living at home. Least acceptable: attending a traditional four year school and living on campus), but also by the fact that in the Ultra Orthodox world, women are both implicitly & very explicitly encouraged to find their locus of meaning in supporting men, rather than in their own life choices.
​​​​​​​
To the extent that women are encouraged to pursue professional careers , it is so that they can support a family, or even a husband in kollel (advanced Torah study)- a vocation from which women are barred. 
Supporting a family or husband can  be a meaningful choice, as long as  women have agency to choose how we find fulfillment , whether that be in a career, in family, or our own religious lives. Instead, in the Ultra Orthodox world,  women are expected to do the caretaking, homemaking, and also breadwinning. And to get religious fulfillment mainly vicariously, by supporting men- which not only denies them religious agency, but has ramifications for social status, given their limited participation  in precisely the realm most highly regarded by the community.
Again, I acknowledge that supporting someone else's pursuits- whether these be spiritual or material- can be a meaningful and selfless act. However, I believe that women are fundamentally disserved by an ideology in which serving a supporting role is not only the primary, but the expected, avenue of meaning.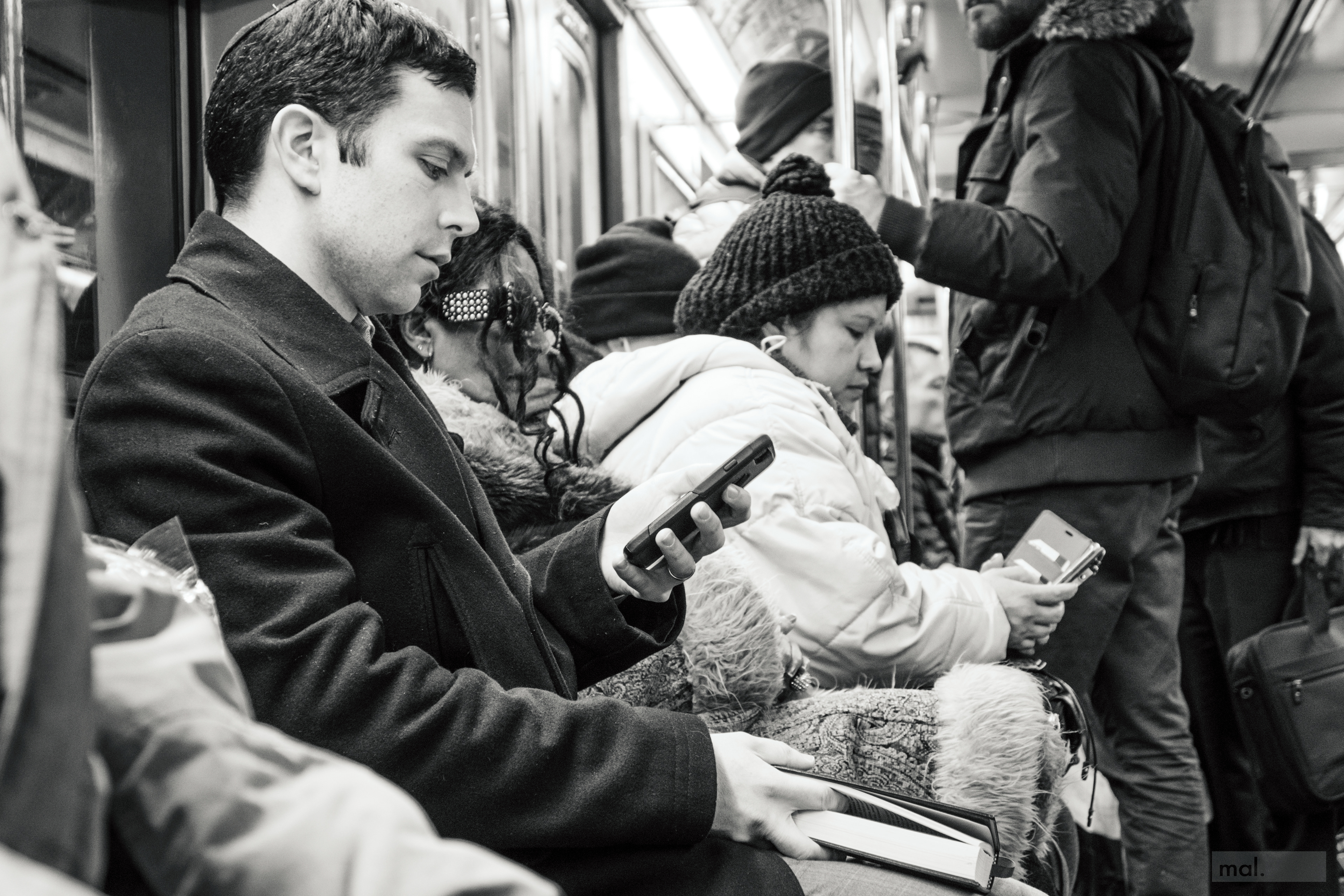 The communities that most highly value Torah scholarship are the worst in this regard- because this most essential and all consuming, certainly most religiously prized, pursuit is one that is off limits to women. As a lover of Torah, I actually deeply admire the Torah scholarship that can found in the yeshiva world. I am moved by the love and devotion to Torah, and impressed by the erudition in Talmud, which exist in the yeshivish community to a degree that is basically unparalleled (at least outside of Israel). However, even had I remained in that community, I would never have been able to achieve anything close to that myself, because woman have no access to its Torah spaces. 
Despite its flaws, the yeshivish community is characterized by generosity, piety, & contemplation. I don't personally consider the yeshivish world my home, but many (including women) do- happily. I just wish they would express this without pretending that the critiques (many of which apply to the MO world too, to be clear,) are invalid. 
​​​​​​​